CIT (Collagen Induction Therapy)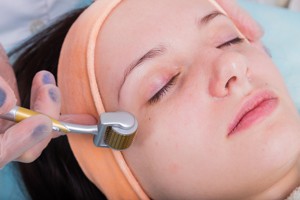 Micro needling is the hottest new trend in skin rejuvenation. Also known as CIT (Collagen Induction Therapy), the treatment consists of using a roller device with thin micro needles which is applied across the skin. The micro needles puncture the skin surface to create microscopic injury channels thereby stimulating a natural healing response in the dermis which creates new collagen and elastin production.
This treatment helps to diminish fine lines, wrinkles, enlarged pores, scars, hyper-pigmentation and many other textural issues.